2021 MJMBA Registration
---
---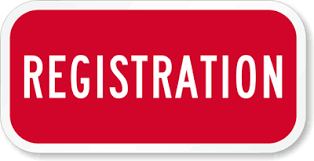 ---
MJMBA Registration for the 2021 season is now open!
A New Year and fingers crossed hopefully a more normal baseball season. Please review the following information in this email in order to complete your registration.
Details for Registration
Early Bird pricing in effect until January 31, 2021 (Jr./Sr. Rally Cap do not have early bird pricing)
Regarding the 18U division, if you attended the fall tryouts, your tryout fee ($100) has already been deducted from your registration. If you did not attend 18U fall tryouts you will be billed an additional $100 fee after you complete your registration.
Information on teams and/or tryouts for teams will be communicated by email.
2021 Age Divisions
Division Birth Year
| | |
| --- | --- |
| Jr. Rally Cap | 2015/16/17 |
| Sr. Rally Cap | 2013/14 |
| 11U | 2010/11/12 |
| 13U | 2008/09 |
| 15U | 2006/07 |
| 18U | 2003/04/05 |
| 21U | 2000/01/02 |
2021 Registration Fees
Division Fee Early Bird Try Out Fee** Total
| | | | | |
| --- | --- | --- | --- | --- |
| Jr. Rally Cap | $145.00 | $0 | | $145.00 |
| Sr. Rally Cap | $145.00 | $0 | | $145.00 |
| 11U | $250.00 | $50.00 | | $200.00 |
| 13U | $350.00 | $50.00 | | $300.00 |
| 15U | $375.00 | $50.00 | | $325.00 |
| 18U | $425.00 | $50.00 | $100.00 | $275.00 |
| 21U | $300.00 | $50.00 | | $250.00 |
**18U Fall tryout fee applied to registration
REGISTER HERE:

https://www.rampregistrations.com/login?v3=c78ac56692